$29 for Three Pack of Huntress Neon Tees Variety Pack!
Ended
$5 shipping and handling charges
This deal has ended
23:59:00 on 6/19/2012
Refer Friends, Get $8


Get an $8 credit for each friend you refer to 8moms when they make their first purchase!
5 Discipline Traps to Avoid
Making mistakes is part of being a parent, and discipline is an area where we slip up constantly.
More Parenting Articles
Want to say something about this deal?
Description:
Tees me
The Huntress Collection

Their are some essential parts to my wardrobe that must be instantly accessible during all seasons. At the top of this list are super comfy tees. Whether I'm packing for the beaches of Bermuda or skiing at Vail, I always pack a rather large selection of my favorite tees. Not just any tees, I get mine from the Huntress Collection. Their super soft neon cotton tees are perfect for any situation requiring comfort and style. Even just chilaxing on my couch watching Friends re-runs, there is nothing I would rather wear.
Super comfy, super style!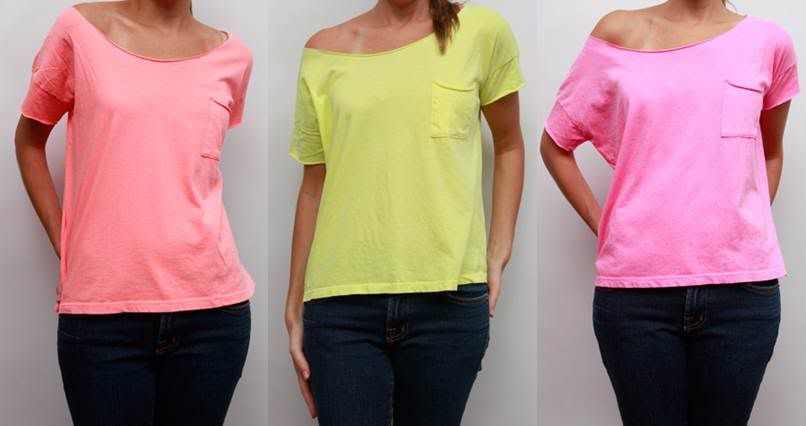 Pink, Yellow and Coral!
The Pink, Yellow and Coral variety pack!
Huntress combines sophistication with simplicity, pairing low maintenance, high fashion options. Chic styles that can go from day to evening provide a modern approach to dressing. The ultra-soft fabrics are skillfully crafted into sumptuous playsuits, luxurious tunics and slip-on dresses. The styles are easy to wear and even easier to care for, making the line completely machine washable. Feeling good and looking relaxed, today's woman wants to embrace life. As a Huntress, now she can!
Best,
Highlights
Available in small, medium and large
Comes in a variety pack of three
Comfortable apparel
Super chic look
Fine Print
All orders will ship out on June 22, 2012.

You are purchasing directly through 8moms

Shipping is $5

See General Rules that apply to all deals.
HOW TO BUY:
1) Click BUY NOW and select your size.
2) Enter your Credit Card Information and Shipping Address!
3) All orders wil ship out on June 22, 2012.
Click here for more details.