45% Off Colorful Leather Bracelets for Mom from SUKI!
Ended
$5 shipping and handling charges
This deal has ended
23:59:00 on 6/28/2012
Refer Friends, Get $8


Get an $8 credit for each friend you refer to 8moms when they make their first purchase!
5 Discipline Traps to Avoid
Making mistakes is part of being a parent, and discipline is an area where we slip up constantly.
More Parenting Articles
Want to say something about this deal?
Description:
Colorful arm candy

SUKI
My Sister's birthday is coming up and I wanted to find a special peice of jewelry for her. She is a wonderful mix of sporty and sophisticated, so I needed someing with a mix of fashionista and durability. Mission accomplished. I just ordered a beautiful leather bracelet from the SUKI jewelry line. Imagine a bright, colorful, and fun bracelets that my sister is going to fall in love with. These bracelets are super stylish and made with durable materials. They are the rare kind of accessory that goes with everything, everywhere. Now you can get these great bracelets at 45% off, with this great offer from 8moms.



Select your color at check out!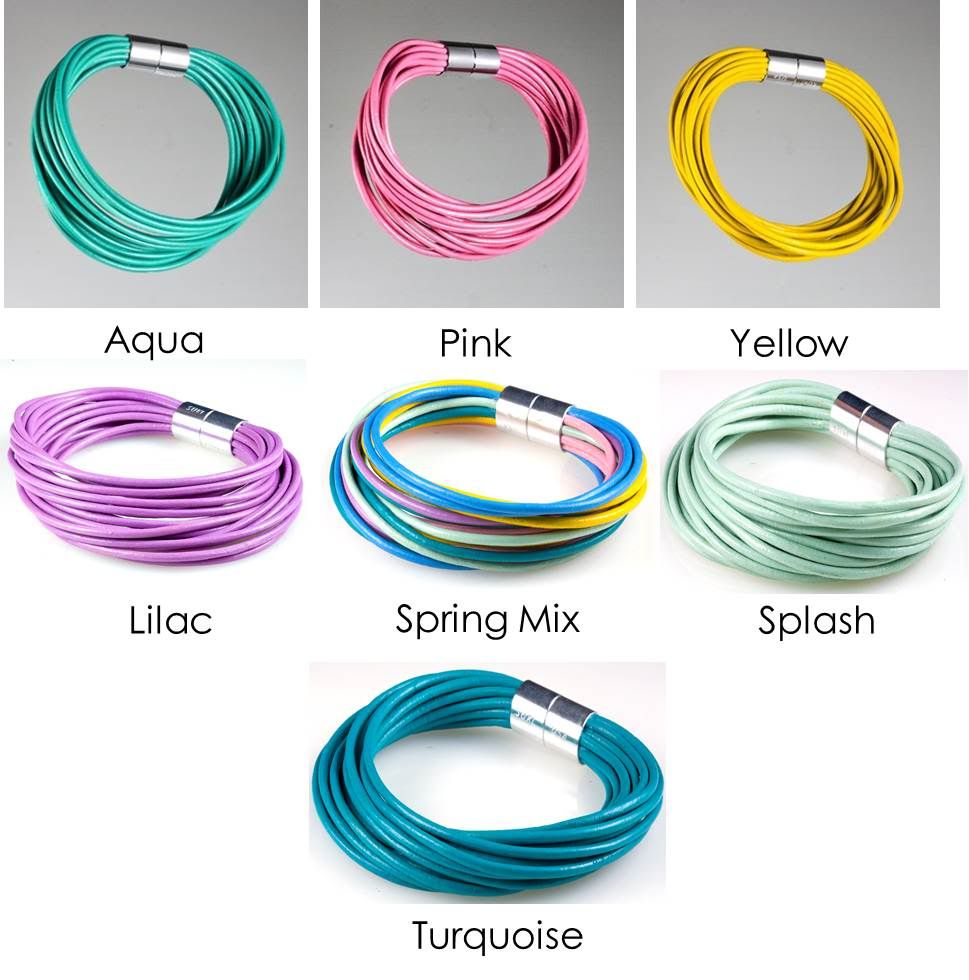 The SUKI Collection (Suki means beloved in Japanese) is a unique line of jewelry designed and manufactured in the United States. The bracelets are super stylish, extremely durable, and come in a variety of chic colors. The bracelet uses strong magnetic clasps that are easy to open and close with just one hand.

Get a SUKI bracelet for your daughter - CLICK HERE
Best,
Select Your Color
Aqua
Pink
Lilac
Turquoise
Spring Mix
Splash
Yellow
Fine Print
You are buying directly from 8moms.
Adult sizes are standard medium - 7.5 inches.
Shipping is $5.
At check-out select your color.
All orders will ship out on July 3, 2012.
See General Rules that apply to all deals.
Click here for more details.
The SUKI Collection is a unique line of jewelry designed and manufactured in the United States by the husband and wife team of Carol Chapman and Fred Slautterback. Their company, SCFA, was founded in 2001 and is located in Carmel, California on the beautiful Monterey Peninsula.

Carol and Fred are professional artists. Carol is a graduate of Smith College and also studied at the Kansas City Art Institute and The Art's Student's League, New York City. Carol's art is internationally recognized and was carried by Christie's Contemporary Art in Tokyo, London and New York. She was published by the Pompidou Center and widely shown in Japan.