40% Off MacBook Keyboard Art from Sticars!
Ended
$6.95 shipping and handling charges
This deal has ended
23:59:00 on 8/31/2012
Refer Friends, Get $8


Get an $8 credit for each friend you refer to 8moms when they make their first purchase!
5 Discipline Traps to Avoid
Making mistakes is part of being a parent, and discipline is an area where we slip up constantly.
More Parenting Articles
Want to say something about this deal?
Description:
Protective art for your keyboard


STICARS

Several of the letters on my keyboard were sticking so I turned it upside down and was shocked at what fell out onto the table. Pieces of croissant, some hair, what looked like old lettuce, and other unnamable bits of grossness. Despite ridding the keyboard of the aforementioned debris, the letters were still sticking. If this sounds familiar, or if you want to keep your keyboard clean and grime free, get this great offer from 8moms. Just $12 for a stylish keyboard cover from STICARS.
Make your computer an extension of your personal style, and protect your investment with these fun designs. STICARS keyboard covers are perfect holiday gifts for family, friends and co-workers. Or, treat yourself to a well-deserved keyboard upgrade! All STICARS keyboard covers are available with this offer.
Choose one of these funtastic styles: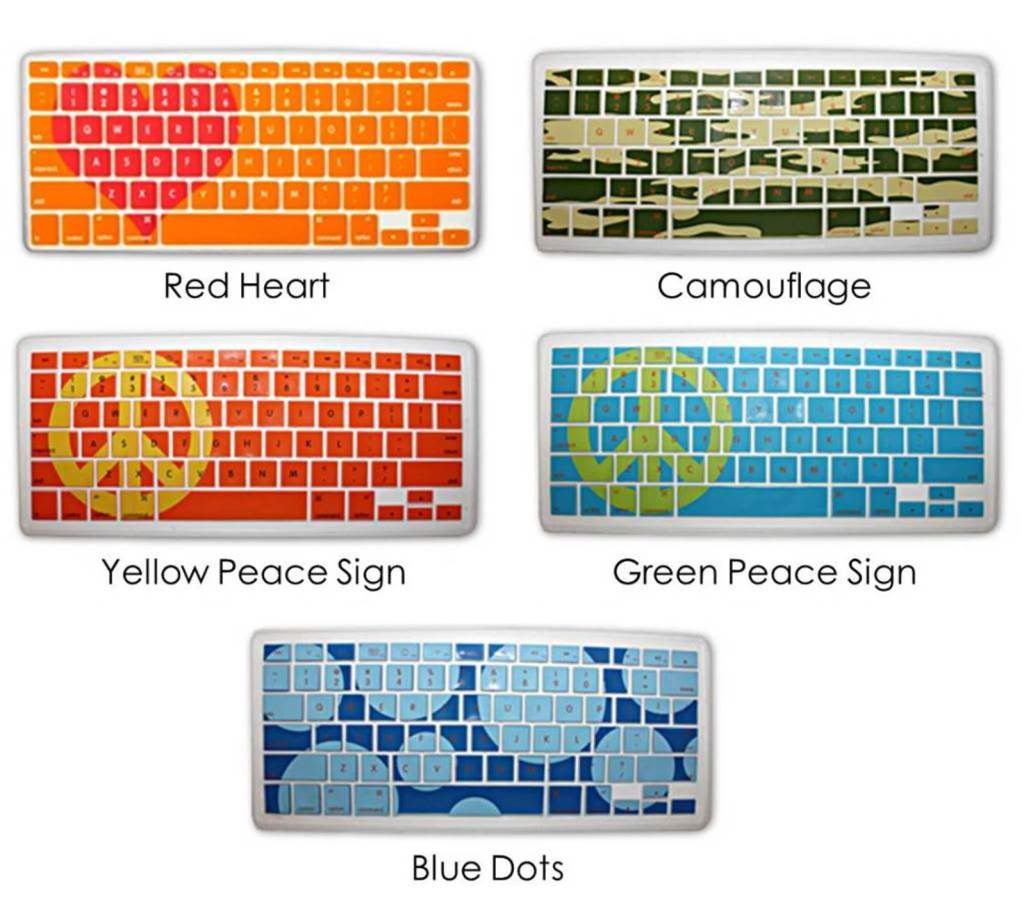 For MacBook, MacBook Pro and iMac keyboards
Best,
Select Your Pattern
Red Heart
Camouflage
Yellow Peace
Green Peace
Blue Dots
Highlights
For MacBook, MacBook Pro and iMac keyboards
Choose from 6 designs
Protect your keyboard
As seen in Good Housekeeping, Wall Street Journal & The New York Daily News
Fine Print
You are buying directly from 8moms.com.
Does not fit the iMac extended keyboard.
Shipping $6.95.
Select your pattern at check-out.
All orders will ship out on September 5, 2012.
See General Rules that apply to all deals.
Click here for more details.
STICARS

is all about taking ordinary things in your life and making them extraordinary. We are inspired by fashion and home design trends; a contemporary take on the ordinary. When we tried to personalize our computer keyboards, we realized that there weren't cool covers available that were good enough to stare at all day long while we worked – so STICARS Keyboard Art was born. Our protective covers are made from durable, high-grade silicone and are molded to fit perfectly over your MacBook, MacBook Pro or iMac keyboard.*