As Seen On Rachel Ray: Tasty One-Of-A-Kind Cookies and Treats!
$10 for $20 Shopping Credit at SaraSnacker.com
This deal has ended
23:59:00 on 12/23/2011
Refer Friends, Get $8


Get an $8 credit for each friend you refer to 8moms when they make their first purchase!
5 Discipline Traps to Avoid
Making mistakes is part of being a parent, and discipline is an area where we slip up constantly.
More Parenting Articles
Want to say something about this deal?
Description:
A bite to remember
Sara Snacker
Want Sara Snacker Cookies for...
Christmas: Order by Monday December 19
New Year's Eve: Order by Monday December 26
I'm pretty particular about food. When it comes to cookies, I'm a total snob. My reasoning is that if I am going to eat something packed with calories, it should meet the highest standards of yum. I often defer to Rachel Ray when it comes to finding the perfect cookie. Not once, but twice, Rachel Ray has named Sara Snackers cookies the "Snack of the Day." But that's just the tip of the iceberg when it comes to the praise and accolades heaped on these mouthwatering morsels. With a name like the
Chipn'etzel™
you know you are in for a treat. If your taste buds skew towards the impeccably delicious, these cookies are for you. To top it all off, Sara is a mother of two who puts just as much TLC into her cookies as she does her family! Always one to give back, $1 from each order will be donated to the 'Make a Wish Foundation!'
Sara Snacker cookies. The definition of yum!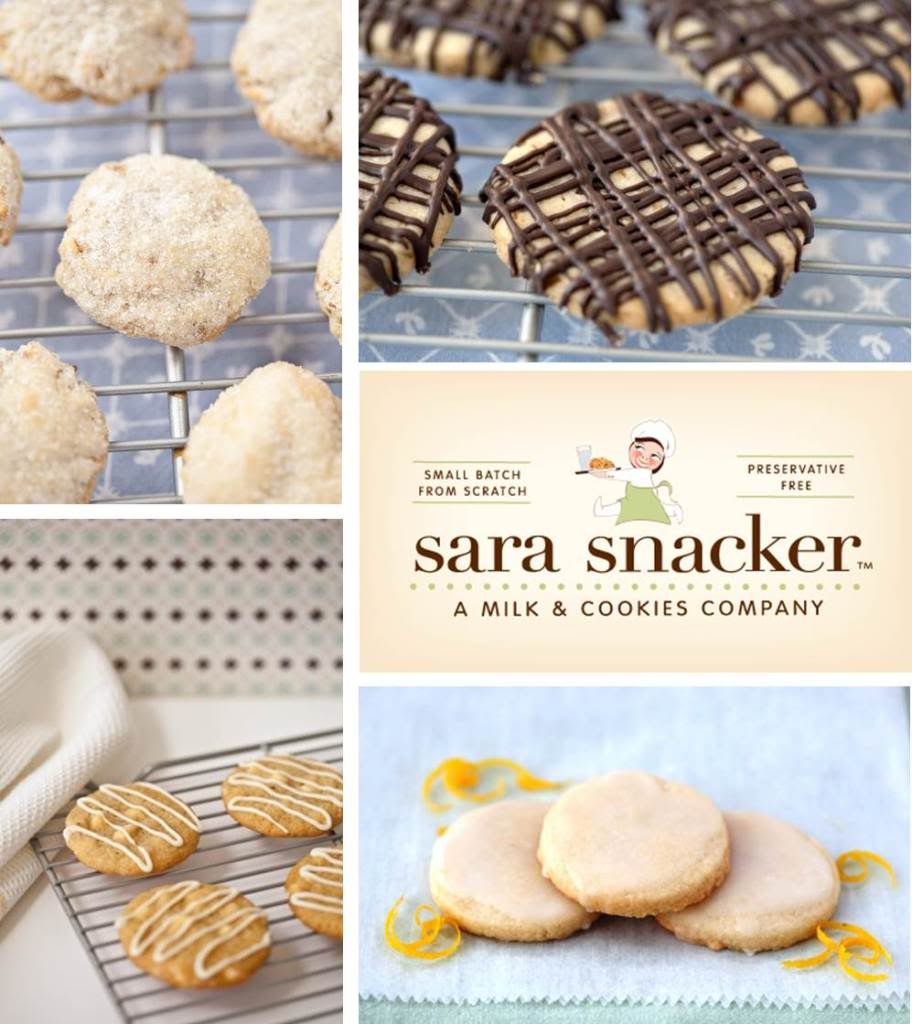 These cookies, baked at the New York-based Sara Snacker Cookie Company, have quickly reached stardom status. Having been featured in Life and Style Magazine and Gothamist, they now grace the shelves of top specialty food stores such as Garden of Eden, Zabars, Gourmet Garage and Hampton's Market Place. Sara Snacker's signature cookie, the Chipn'etzel™, is made with potato chips & pretzel bits for a sweet, sparkle and a salty crunch, topped off with a light sugar dusting. The equally delicious Smore's Cookies™ are baked with wholesome crushed graham cracker, sweet marshmallows, and yummy chocolate chip awesomeness. All natural too! No campfire needed here!
Trust me, you will not be disappointed with these outrageously great treats!

Best,
Highlights
As seen on The Rachel Ray Show
Perfect for Holiday Parties
Legendary cookies delivered to your door
Fine Print
Must have $20 or more in your cart at check-out
Pies cannot be delivered.
Cannot be combined with any other offer.
Limit one voucher and one gift voucher per person.
Shipping not included.
See General Rules that apply to all deals.
Click here for more details.
Here at Sara Snacker Cookie Company™ we want to send you on a journey back to childhood. Nostalgia will fill your eyes while delicious cookies and treats fill your belly.
We personally create all of our exclusive cookies and treats like our famous Chipn'etzel ™— The Original Potato Chip and Pretzel Cookie as well as our creamy, yummy Vanilla Milkshake Cookie, our bubbliciously good Candy Pop™ Cookie made with lollipop bits and a gumball center, as well as many more. Check out all of our fun, nostalgic flavors. We are always coming up with something new at Sara Snacker™. Try some today!